PRO LS
LIP TECH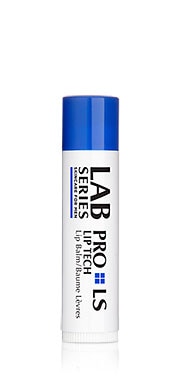 PRO LS
LIP TECH
Description
Multi-benefit hydrating balm delivers instant moisture to lips; leaves them feeling soft and smooth. Nourishing formula shields against the environment while it conditions, softens, and refreshes for visibly smoother lips. Natural, no-shine finish.
How Does it Work
4 key benefits in one high-tech formula:
1) Moisturizing
2) Conditioning
3) Softening
4) Refreshing. Vitamin E moisturizes, Beeswax helps protect, Shea Butter softens, and Menthol works to invigorate and revive skin.
Who it is For
Formulated for all skin types.
When will it arrive?