Oil Control Daily Hydrator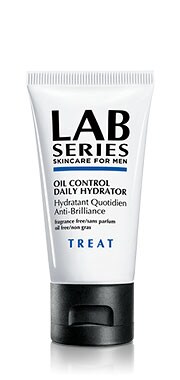 Oil Control Daily Hydrator
Description
Advanced, oil-free moisturizer immediately reduces shine and excess oil and dramatically minimizes the appearance of pores. Decreases excess oil over time. Hydrates and softens the skin to improve its texture and tone for a clearer, shine-free look.
How Does it Work
Advanced, oil-free, lightweight lotion soothes, conditions and hydrates skin without clogging pores (minimizing the chance of breakouts). It helps smooth and de-flake skin, minimizes redness, reduces shine and decreases pore size, and subtracts excess oil, adding moisture where needed. A seaweed-derived extract helps control excess sebum production.
Who it is For
Formulated for Normal/Oily, Oily, or Acne-prone skin. Oil-free.
When will it arrive?