MAXELLENCE The Singular Cream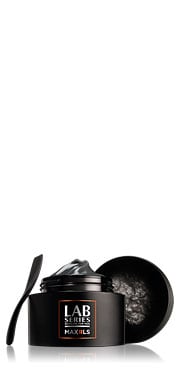 MAXELLENCE The Singular Cream
Description
Ultra-hydrating moisturizer with Meteorite Extract to revive, replenish, and recapture skin's youthful brightness. Crafted in small batches. Silky texture, rich potency, and infused with a fresh, refined citrus scent.
How Does it Work
MAXELLENCE The Singular Cream takes you beyond moisturizing. This silky, ultra-hydrating moisturizer is infused with galactic meteorite extract from the heart of an asteroid. The space extract and other revitalizing ingredients help revive skin's youthful look by smoothing the look of lines and wrinkles. Skin feels firmer, and your overall complexion recaptures its youthful brightness. The captivating black color evokes the mystery of deep space. After MAXELLENCE The Dual Concentrate, apply the Singular Cream. It immediately absorbs into your skin, quickly losing its dark color. Using this product feels like a truly otherworldly experience.
Who it is For
Formulated for all skin types.
When will it arrive?